'Electricity - Safe in our Hands'
Registered Office: Renenham House, 32 Church Road, West Drayton, Middlesex UB7 7PU
Company No: 5539722 VAT No: GB 867 2812 94 ML Designs © 2012 Did you know that we can supply T5, LED and LEL lights and fittings from most major manufacturers at prices and guarantees that cannot be matched. Click the Green Bulb to get a quote and put us to the test !
Public EPC
Public Customer Inquiry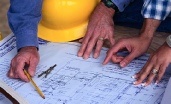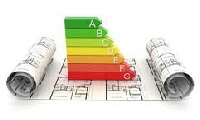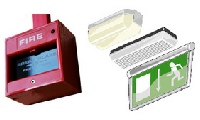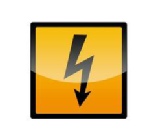 Testing - Health & Safety
Portable Appliance Testing
Fire Alarm & Emergency Lighting



Networking / Data Cabling
Our Consultants are able to design electrical services off-plan for new builds or major renovation projects for both green and brown field sites.
Our designs take into account all Building Regulation requirements and are focused at Low Energy and Renewable specifications to ensure that your Public Building maximises electrical energy-efficiency.
From October 2008 all buildings including factories, offices, retail premises and public sector buildings must have an EPC whenever the building is sold, built or rented.
Our Energy Assessors are fully certified and calculate your EPC using the regulatory iSBEM Methodology.
We provide Electrical Safety Certificates for all Public Buildings in the UK.
Using the latest test tools, IR Imagining equipment and current building regulations to ensure that all tests are carried out thoroughly by our certified engineers - UK wide..
We offer Portable Appliance Testing (PAT Test) to Landlords, Agents and Businesses who need to comply with The Health & Safety Act (1974).
We have our own fully qualified and competent engineers who are able to complete Portable Appliance Testing (PAT tests) to the highest standard.
Specialist in the Design & Installation of Solar & Photovoltaic Panels (PV) for Public Buildings application.
Contact one of our Consultants and we will be able to calculate the System cost versus the return which is measured in saved energy costs + donor payments for electricity supplied back into the UK Grid
Our Consultants are able to design/install/maintain electrical lighting services for Public Buildings. Examples of work range from Heathrow Airport, Retail Parks through to High Street stores.
Our designs take into account all Building Regulation requirements and effective display; these are focused at Low Energy and Renewable specifications to ensure that your property maximises electrical energy-efficiency.
We specialise in the design/install/maintenance of bespoke wired, radio+ and addressable Fire Alarm Systems for application in high-traffic Public Building space. (LPCB Approved Products).
Our Emergency lighting installations provide vital lighting in corridors, stairwells, ramps, escalators, aisles, and exit passageways in the event of a power outage. Our trained engineers can also test/certify existing installations

Maintaining Public Buildings is vital to ensure both the smooth running of day to day operations and to retaining its future value. We can offer the full range of electrical services - Maintenance Contracts -to maintain your property from simple lamp changing through to full or partial rewiring. In addition our UK-Wide teams are available 24/7 for Emergency Breakdowns.
Design/install/maintain bespoke CCTV and Access Control systems using the latest in PC/Linux based technology for your Public Building needs; such access remote viewing and motion based DVR recording.
Our Engineers are highly experienced in CAT5e & CAT6 cabling installations - from educational premises, airports, hospitals and industrial sites. This allows them to provide you with exceptional work standards from cable containment to cable management systems.
We work with leading manufacturers to ensure that load -distribution of electrical services are in line with the Public Building's consumption demand.
From LV Switchgear, bespoke cubicle designs through to consumer units we can design/install and maintain.